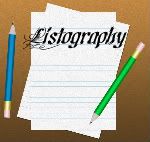 After fifty years of being awkward, annoying and adventurous, I must have learned something, so when I saw that this week's Listography over at
Kate Takes 5
was about sharing the collective wisdom of women, I started to jot down a few thoughts, and then a few more. Many more than five, but I have five categories, so that's alright isn't it?
On ageing
When I was 16 I ditched my 29 year old boyfriend when I saw him in bright daylight because he looked so old. So do you. Get over it. All the lotions, potions, nips and tucks may make you look good, but they are are
not
going to make you look young.
Ra ra skirts looked pretty silly in the 80s and they look even worse now you're over 30. That also goes for jumpsuits, pussybow ties and bikinis with skirts.
It's too late. You are never ever going to look like
Wendy James
(substitute your own teen idol). Even she doesn't look like herself now.
On food and drink
Chocolate is fattening. Sorry. So is wine. Coffee is good and bad for you #phew. Just run it all off and you should be okay.
On life
If it sounds too good to be true, it is. Just ask yourself, how long do waterproof plasters last in your house?
A hard sell is usually something that is hard TO sell. Ask yourself why. And that goes for chuggers, cold callers, toy ads and slimy salesmen.
Substitute with care: If the rope is gone, don't try and swing off the tree with a piece of string. You will break something.
On men
Nice guys do not always wear cool clothes.
They don't understand hints, just tell them. Or ask them.
Apart from that, I seem to have learned very little!
On friendships and children
Cherish them and love them and you can't go far wrong...
For more womanly wisdom just click on the Listography icon at the top of this post.